SHINJUKU PARK TOWER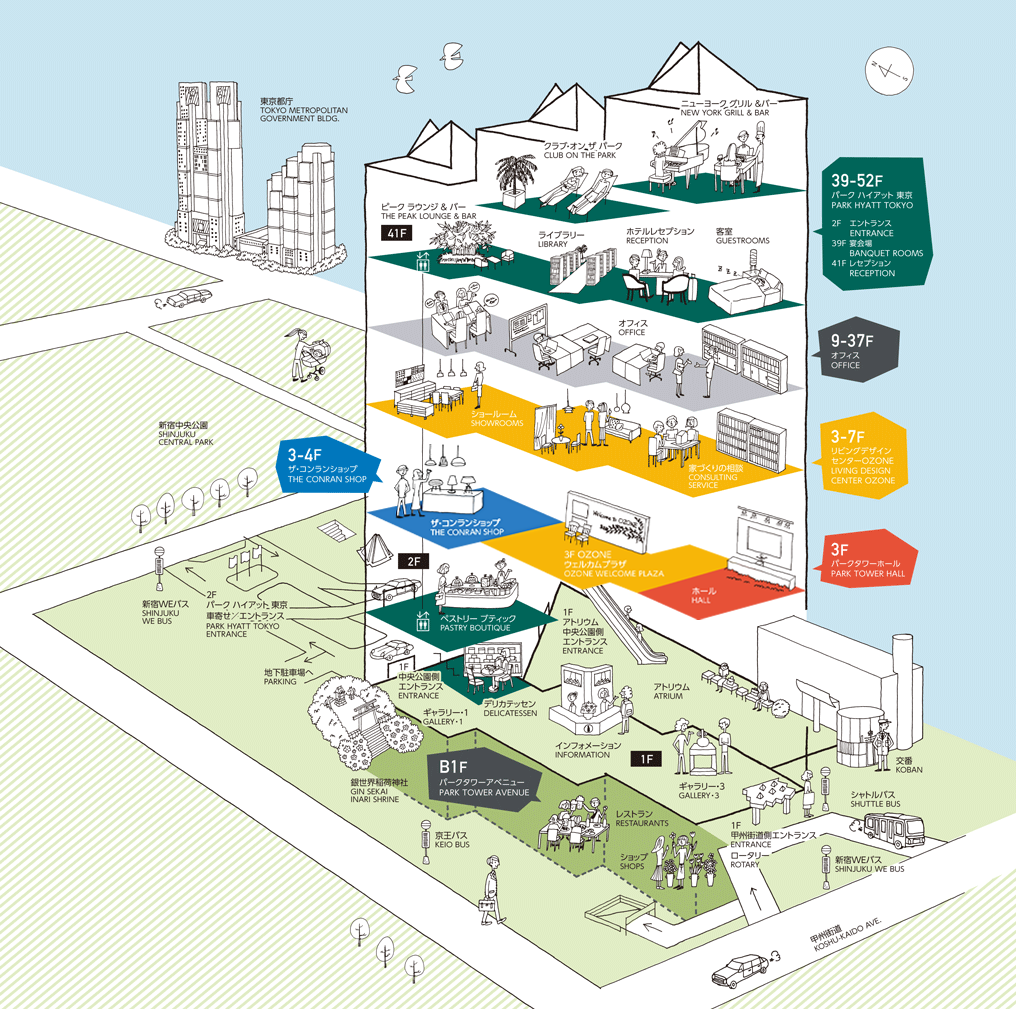 An urban oasis that you can enjoy the way you want
The three range of different-sized blocks symbolize the new city center of Shinjuku.
It provides elegant time, centered on its office floor,
and including such other facilities as a hotel, shops and restaurants, and a multi-purpose hall.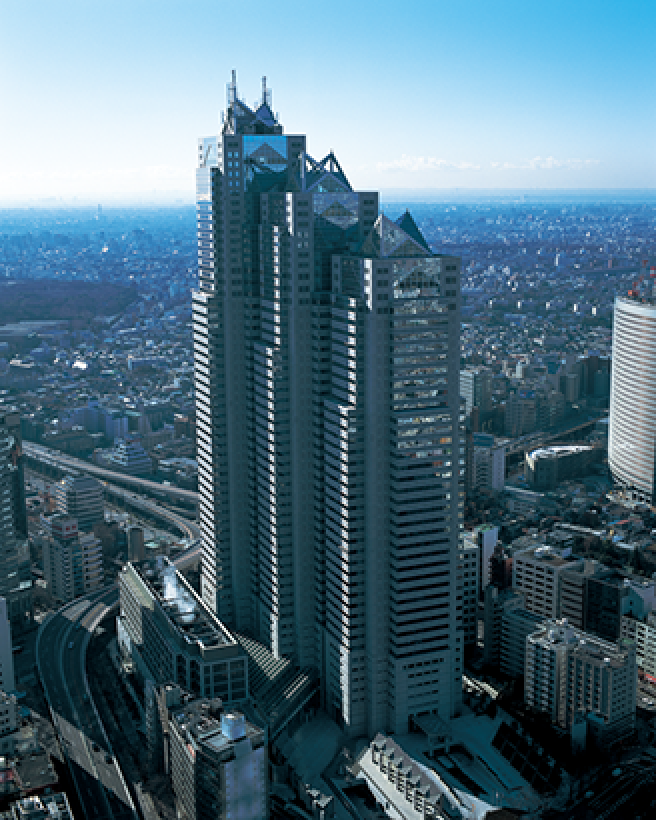 Located in an area of skyscrapers that includes the Tokyo Metropolitan Government Building, Shinjuku Park Tower opened in April 1994 with a view of verdant Shinjuku Central Park to the north, and on clear days, Mt. Fuji to the west. This high-rise complex is 235m tall, covers a total area of 25,325.53m² and features 5 underground and 52 aboveground floors.
The main section of the building is leased as office space. The lower floors feature LIVING DESIGN CENTER OZONE, a general information center for home improvement, and PARK TOWER HALL, a multipurpose facility. The underground floors feature shops and restaurants, and the upper floors the hotel PARK HYATT TOKYO. It was designed to achieve attractive urban development as a 3-dimensional city that integrates business, commerce and culture.
The building's unique outward appearance is composed of three connected blocks of differing heights. The terraced structure is lower on its northern side, which gives the impression of unity with the park and creates a distinctive skyline. The large roofs on the uppermost portion of the towers are configured to symbolize innovation and future progress, and the structure serves as a new landmark in this new city center.